BOUTIQUE RESIDENTIAL 

CASE STUDY
Kardinya Private Residence
PROJECT TYPE: BOUTIQUE RESIDENTIAL
Works Completed: Demolition of Existing Property and Custom Built Residential Residence
Client Feedback" We would like to thank Rocco and the team at Buildcor Projects for building our dream home. It has been such an exciting time and we are so looking forward to the practical completion on Friday. Buildcor Projects have made the process of building our home stress free and the most exciting time in our family's life. They accommodated to everything we asked and have produced a home of excellent standard. Buildcor Projects have built us not only a house but an excellent family home which we are certain to have many happy memories. We would always recommend Buildcor Projects."
The prestart process is the first step to shaping your dream home. By making these choices early in the project allows us to ensure that all items are sourced, ordered and booked to ensure everything falls into place smoothly throughout the build.
This is where you can sit down with our enthusiastic prestart team and be guided through your design selections with everything from paint colours to door handles to how many shelves and drawers you should have in your walk-in robe!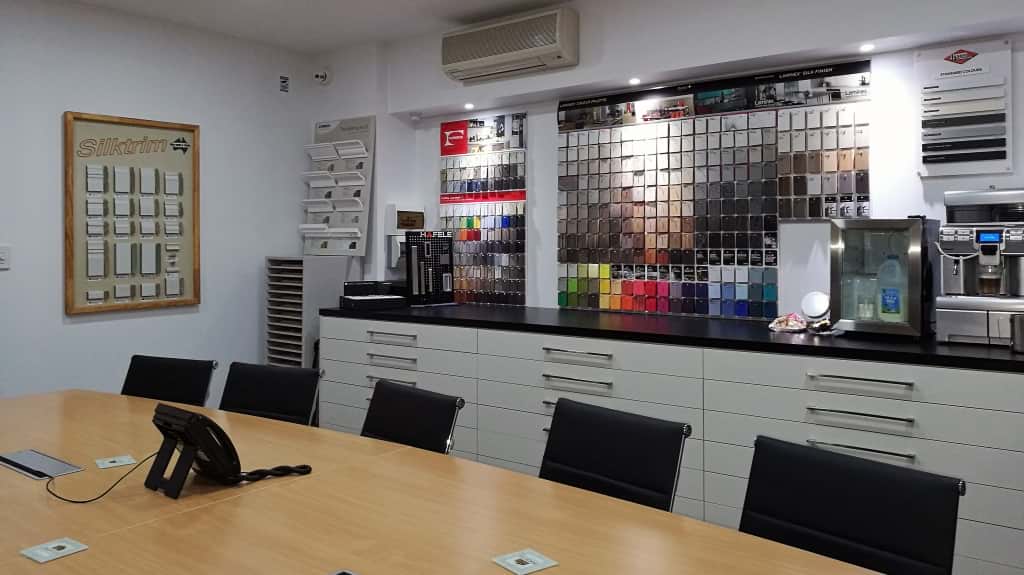 It's out with the old to make way for the new!
The site is made safe before our demolition crew arrive on site to demolish the existing house and remove debris to make way for your exclusive Buildcor Custom Built Home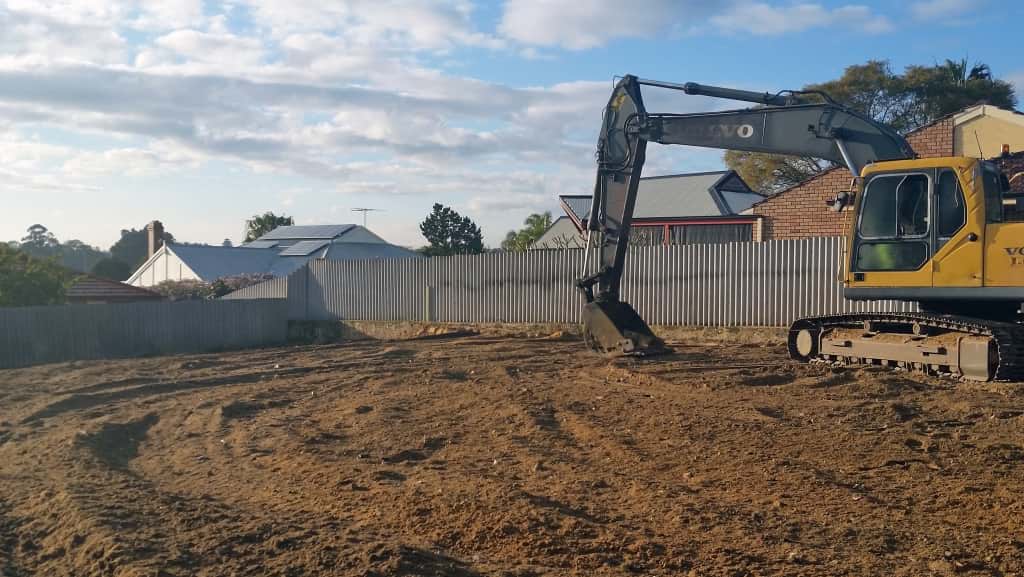 The slab pour is one of the most exciting stages for many homeowners as it is the first time they will see a realistic glimpse of the plans they have been perfecting and dreaming about!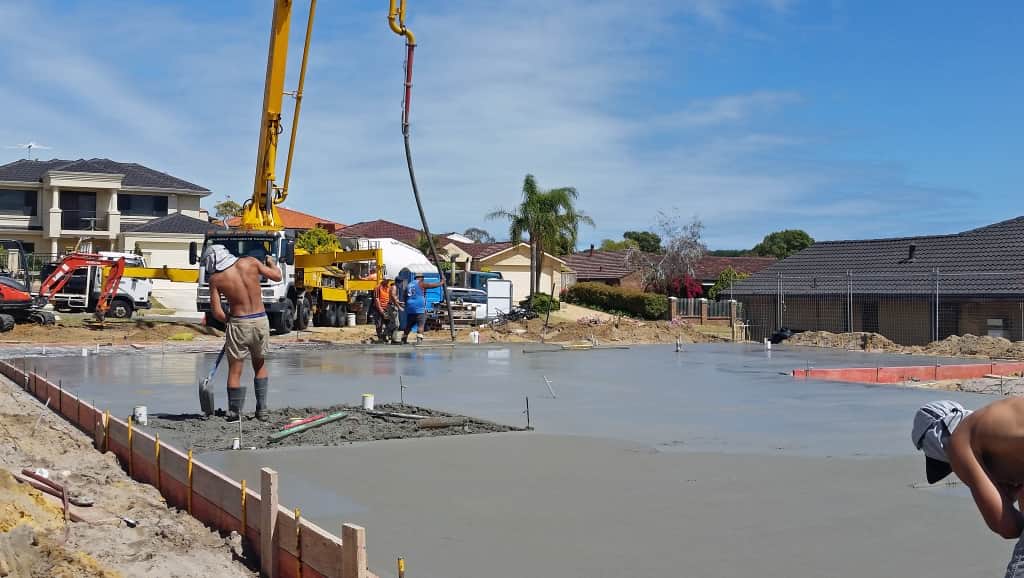 This is when brickwork is completed and the walls are up and ready for the roof carpenters to begin works. It is also the point where you can eagerly run through the rooms of your house imagining which wall you will hang your clock on and decide how big your new TV should be in proportion to the room.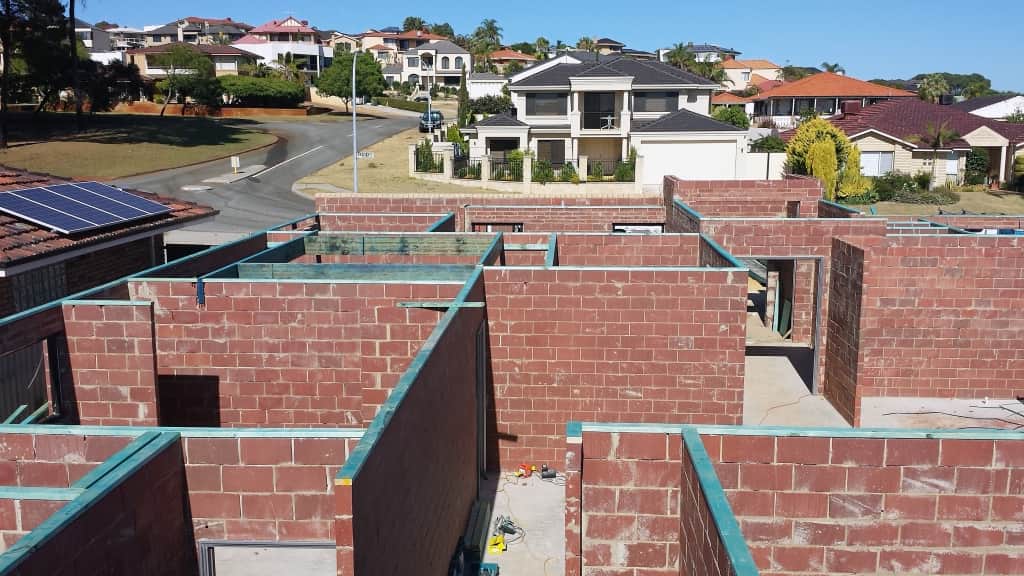 The selected roof cover is now up and ready and your dream home is truly starting to take shape.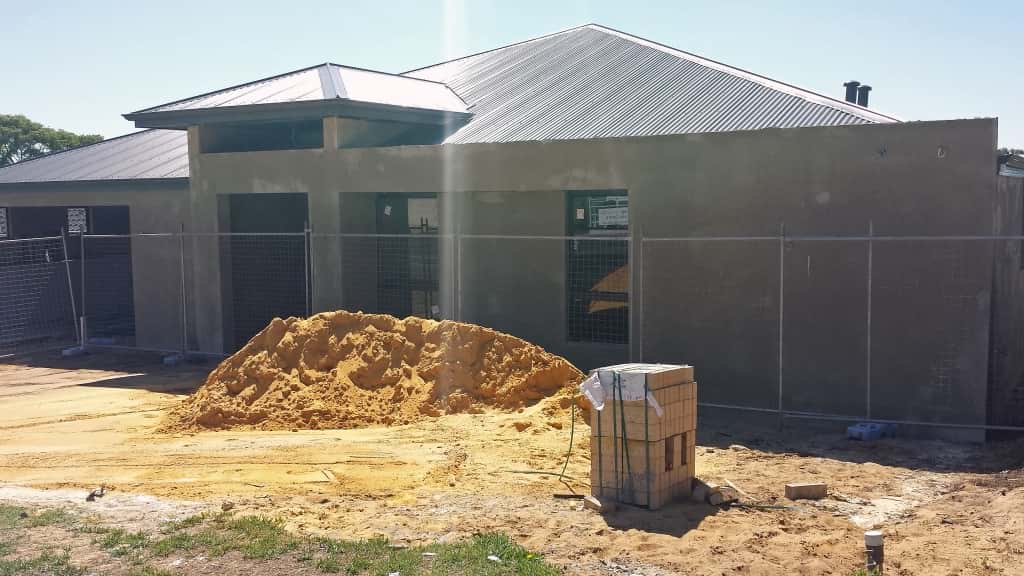 From the window – to the wall! – 'til we have a temporary door!
With windows up and a temporary door in place, the property is now secured to allow for the finishes such a ceilings, cabinetry and lighting to be carried out.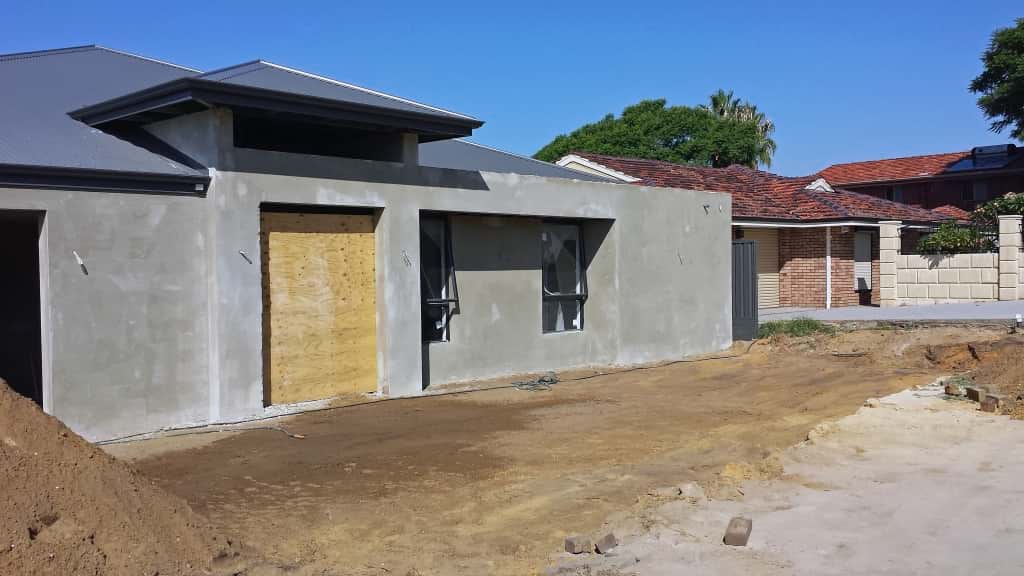 It's all in – we're nearly ready! Tiling, carpets, screens and mirrors, that cool sound system you selected during prestart which is smart-wired of course! – because if you can't control it with your phone – what's the point, right!?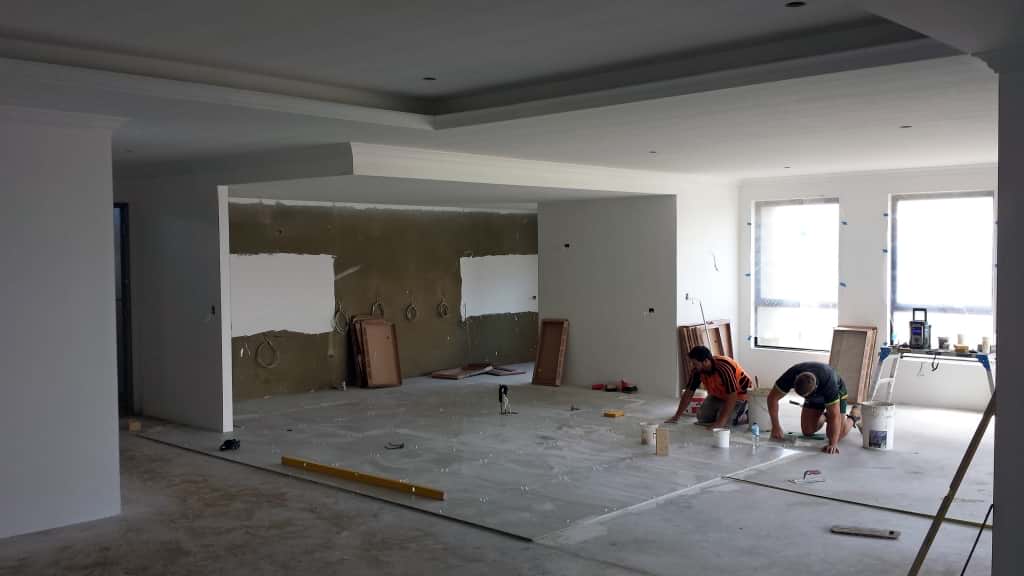 This is it! The house is done! Your dream is a reality! But we're not going to give you the keys yet – we want to make sure that you are a 110% happy before you move in, so our trusted supervisor has walked through the house prior to meeting with you and has already knit-picked the tiniest things that he thinks are not built with Buildcor's Uncompromising Excellence. Then he will walk through with you just in case he missed something and let you admire the quality level of finishes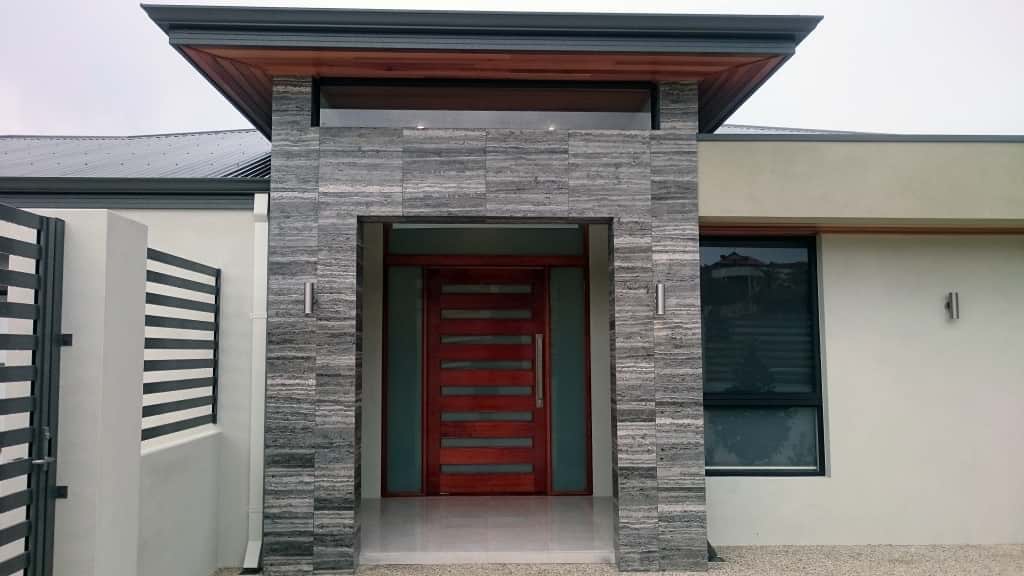 It's finally time! Start loading your car with your furniture – take the TV off layby – call all your friends (especially those with vans and utes!) It's time to move in! Your dream is now a reality, your home is now complete. We are sure that you are going to love your new home, built to endure it's age to be enjoyed by generations to come. Sit back, relax and enjoy!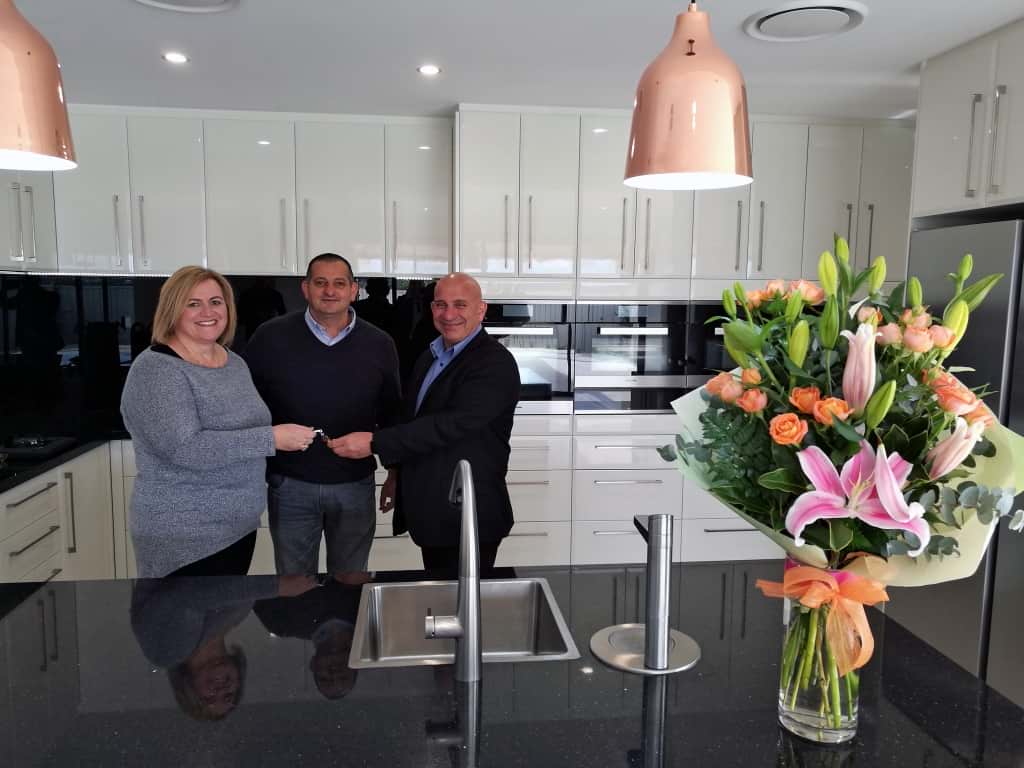 "May your walls know joy; May every room hold laughter and every window open to great possibility"
MARYANNE RADMACHER-HERSHEY
JUST ANOTHER BUILDCOR PROJECT, DESIGNED, BUILT AND COMPLETED WITH UNCOMPROMISING EXCELLENCE™
START YOUR NEXT PROJECT TODAY
© 2023 Buildcor Projects Pty Ltd.
BC 12888 ACN 137 159 089 ABN 78 137 159 089
DESIGN BY AKASHA CREATIVE
© 2023 Buildcor Projects Pty Ltd.
BC 12888 ACN 137 159 089 ABN 78 137 159 089
DESIGN BY AKASHA CREATIVE